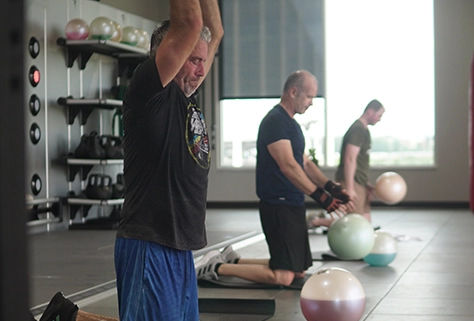 Fitness Open House
Been wondering what all of the excitement is all about in the XCAL Fitness Center? This is your opportunity to try out all we have to offer!
XCAL features custom-designed FF functional fitness training spaces, providing access to over 7,000 square feet of class workout space, which includes a connected 2,100-square-foot outdoor patio for a totally unique experience. XCAL Martial Arts (XMA) offers training in our exclusive Dojo with professional instructors specializing in Brazilian Jiu-Jitsu and Muay Thai.
Join us Friday through Sunday for our Fitness Open House and see how we have taken the traditional gym to the next level with everything you expect in a state-of-the-art fitness center!
Your weekend pass includes access to the following:
State-of-the-Art Fitness Center
Reaxing Machines
Group Fitness Classes, including Yoga, Cycle, Zumba, HIIT, and more
XMA Martial Arts Classes
XFF Functional Fitness Classes
InBody Machine
And more!
When you're done with your workout, enjoy our well-appointed locker rooms featuring showers and a sauna to relax your mind and muscles.
Register for your free weekend pass today, and you'll be on your way to a fitness center experience like no other. We can't wait to meet you!